3DUX_Users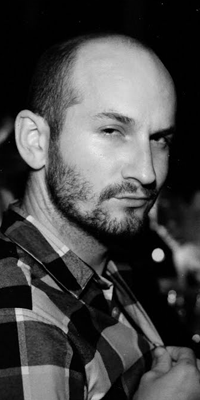 IAN
ARCHITECT + PRODUCTION DESIGNER
VENICE, CA, 35
RHINO + AUTOCAD + PHOTOSHOP
Ian is a trained architect who splits his work time between remodels and high end stage production design for touring musicians, festivals, and presentations. Previsualization renderings are a large portion of his work and are created to a high conceptual standard but make some presumptions about size and placement due to variations and options in on-site rigging. He creates these renderings under tight deadlines but lights and illustrates them to a high standard for client and artist presentation. Upon approval, he often generates architectural spec designs for use by stage crews using standard and custom components. As an Architect, he focuses on remodels and clients often expect multiple visualization renderings based upon conceptual discussions, with iteration leading to a final design.
CONCERNS: Precise Control, spatial navigation. Rendering speed. Would love group viewing capabilities with clients for remote conferencing.
CURRENT TOOLS: 15" MacBook Pro running Windows, 26" Secondary Monitor, PC Workstation, WACOM Tablet, 2D Mouse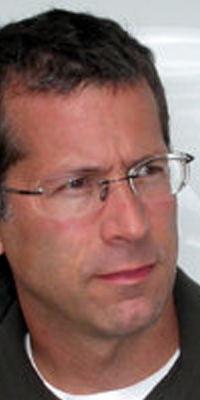 SAM
INDUSTRIAL DESIGNER
PORTLAND, OR, 47
SOLIDWORKS + RHINO
Sam is an old school draftsman who has stayed on top of the industrial design world and is current with modern trends and software. He brings a practiced illustrator's hand to his professional achievements, from wrist worn watches and health bands to shoes and aftermarket supercars. Having a personal brand in appropriate circles and a series of corporate design engagements keeps him working steadily but with plenty of time to craft and sculpt details. He creates high quality renders of designs for clients, and tends toward a number of cycles before determining the exact design. He also generates production CAD models for tooling, electrical engineering, etc.
CONCERNS: Intuitive views of small-scale objects. Precision and micro-adjustments. Versioning, pre-rendering, and high quality exports.
CURRENT TOOLS: Sit/stand draw station with WACOM display tablet, iMac, 38" secondary monitor, and Mouse.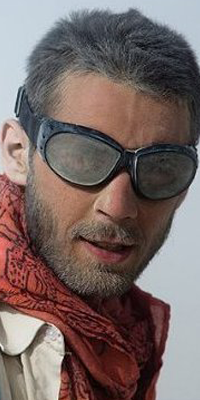 NATHANIEL
VFX SUPERVISOR + ARTIST
DETROIT, MI, 28
CINEMA 4D + MAD MAPPER
Nathaniel is a maker/artist, freelance VFX supervisor, and designer who creates Visual Effects for music videos, TV Commercials, and public installations. He works with a small team in rapid iteration cycles and spends about 30% of his time making 3D designs. When he does, the need for fidelity is relatively low but the focus on speed is high. Additionally, he uses 3D software for projection mapping and 3D printed designs. Nathaniel is an early adopter by nature who loves exploring the potential of tech. He is very interested in 3D operating systems, gaming, teleconferencing, and other tools. Incidentally, he is a yoga instructor with a high level of concern for ergonomics and the damaging work habits of many professionals.
CONCERNS: Rapid iteration of low-fidelity models. Portability of workstation. Ergonomics.
CURRENT TOOLS: Standing workstation with 65"monitor. Touch Pad, Roller Mouse, Split Keyboard, various video game and Midi controllers. Uses Occulus to preview models.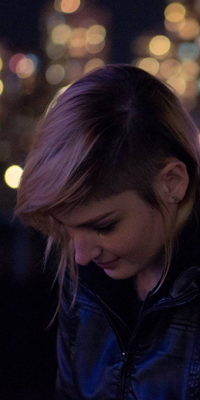 ANNA
MODELLER + RIGGER
TORONTO, ON, CANADA, 22
MAYA + ZBRUSH + IN HOUSE UTILITIES
Anna works for a medium to large game development company. Her focus is creating characters that feel real and are in synch with game concepts while also adhering to tight production timelines and rendering limits driven by game system power that require sparse/savvy design of her models. She focuses on modeling but has some talent in rigging models for animation. She works in a rapid pace production environment with hours that can be quite extreme during delivery cycles.
CONCERNS:
Moving fast + organically. Productivity: the game world can always use more characters. Controlling polycount on her models.
CURRENT TOOLS: Sitting workstation. (3) 32" monitors. PC workstation on multiprocessor in-house network. 3D mouse, keyboard, 2D mouse, and game controller, all wireless.